Posts Tagged 'pitchable outlets'
This is a series examining publications and their accessibility to freelancers. Use the pitchable outlets tag to see more in the series.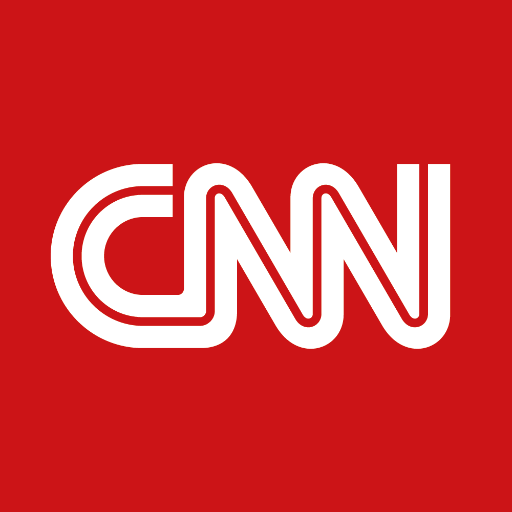 Status: medium-high / 1st tier
Reach: CNN, short for the Cable News Network, was the first 24-hour cable news network and the first all-news TV channel in the US. It launched its online counterpart CNN.com in 1995. Since then the website has grown into one of the most widely read news publications worldwide. It has numerous bureau across the globe and international channels such as CNN Espanol and CNN Philippines.
For an idea of reach, one of my stories for CNN.com scored over two million page views.
Accessibility: CNN.com's China section is well developed with broadcasting staff based in Beijing, and editors in Hong Kong. Its China coverage is excellent, even if their TV broadcasts still tend toward the bombastic, with deeply reported online articles and news features that are often informative as well as entertaining. They have a good stable of Chinese news assistants who help in producing short-form video, and in Will Ripley they have a video correspondent who makes use of innovative reporting techniques.
My contributions to CNN.com have been in news features covering cultural trends in China. I made contact with their China editor via Twitter — I found her Twitter account, Tweeted a message to the effect of, "Hey, do you take freelance pitches?", and she replied in the affirmative. She then sent me her email address via private message on Twitter.
I've published two articles about China for CNN, and a travel story for CNN's online travel section. The pitch for the travel story was forwarded on to their travel editor by my China editor.
I've also had a story killed by CNN (my first kill and for which I did not receive a kill fee). The story had been commissioned, but then subsequently killed by someone who had been standing in for the editor who originally commissioned it.
CNN has a roster of staffers who report breaking news and generate stories. For a freelancer, you will have to pitch original ideas; ideas that a freelancer would have the time and flexibility to cover. For instance, these could be stories from China's rural areas or under reported regions and industries, which staffers may not have time to get to. Their email format is: firstname dot lastname @ CNN dot com.
Writing style: CNN.com has a quite distinctive writing style. They tend to use short paragraphs — one sentence or two sentence paragraphs are not at all uncommon. What this means in practice for the journalist is less writing, and more reporting. Both of the articles I've had published took months before they were finally published as numerous rounds of back-and-forth took place. My editor would often ask additional questions and for information to be added, all of which meant additional reporting.
Each paragraph in their articles contain important items of information. This does not mean their articles are not stories. CNN.com articles often contain narrative, but they will be truncated and will fulfill a purpose. Numerous angles will need to be covered and reporting will need to be deep and varied. The prose style is snappy and chatty but authoritative.
For a story about how Buddhism is once again colonizing the hearts of Chinese people, I used an interview with a young man who wanted to become a monk. The interview transcript ran to several pages, and was immensely useful, but his story was condensed into a much shorter version in the final piece. It nevertheless formed a vital part of the article, and demonstrates how a journalist needs to filter information in order to master the narrative.
Payment: CNN have paid me $300 for 1000 words, for articles. This is not bad, but, considering the amount of work involved, not great either. They will pay more for photos to go along with a story (ie a photo gallery) but only if you agree to relinquish copyright of your photos to CNN.
This a series examining publications and their accessibility to freelancers. Use the pitchable outlets tag to follow this series as it continues.
Status: medium-high / 1st tier
Reach: The Independent is a respected name in journalism. Launched in 1986 alongside a brilliant advertising campaign, the young Independent was a major fresh voice in British journalism. But with shrinking circulation over the years and financial difficulties, it is now a very lean operation drawing the majority of its print readership from London.
But it has some major names on its books; heavyweights such as Robert Fisk and John Pilger. And its website and social media presence is much improved. People still look to The Indy, as it's colloquially known, and its innovative editorial stances, such as the bold cartoon splash for the Charlie Hebdo attacks, draw much praise. It remains a vital part of British journalism, although its international coverage is hampered by a small budget.
Accessibility: I have mainly pitched to the features desk and international desk, as a freelancer, at The Indy. I have been published in The Independent on Sunday (The Sindy) and the tabloid version of the paper The i.
There's no real need to pitch separately to these three papers, as the staff for this national newspaper numbers around 140.  The email format for The Indy is the initial of the first name dot last name @ independent dot co dot uk — ie j.smith@independent.co.uk.
Ease: The main problem with getting published in The Indy are the small budgets they have. Freelancers will have a harder time as the newspaper fills its pages with the coverage it needs, and will not be so interested in topics that bigger publications such as The Guardian cover. That said, there are definite opportunities for freelancers to get an Indy byline if you have a unique story or angle.
Payment: The last time I was published in The Indy was this month — 4th July 2015 — in the newspaper and online. I received what they said was their standard rate, which is 15p a word. This is not a very good rate.
This is the first in a series examining publications and their accessibility to freelancers. If I have written for said publication then I will draw from my own experience. If I haven't I will find other freelancers and ask them. Click on the Pitchable Outlets tag to follow this series as it continues.
Status: high / 1st tier
Reach: The Guardian is one of the most respected news organizations in the world. Its headquarters are in King's Cross, London, and it has offices in the US and Australia as it seeks to transform itself into a "global newspaper". It vies with The New York Times for the world's second most popular English-language newspaper website (The Mail Online is the most popular).
Accessibility: For a freelancer, The Guardian is actually relatively accessible. Yes, you have a lot of competition, which is why some of the bylines I've gained have been in smaller sections such as the online-only Careers blog. I mostly write "around the sides" for The Guardian, although I plan to pitch more to the "World" section.
To reach or find an editor at The Guardian isn't too difficult. If you pitch an idea to an editor, make sure you have the right section editor. For example, you might Google "guardian comment is free editor". And then you'll find some names. Twitter is your friend too. You only need the name as The Guardian follows a standard email format: firstname.lastname@theguardian.com.
Ease: I usually get a response from whichever editor I have pitched to, and they are kind and fair responses. Never expect an in-depth email about why they might not use your pitch. Editor emails tend to be on the terse side. The Guardian is a big name so there's a lot of competition, and editors only have a limited budget for freelancers. So don't take it personally, persevere.
Pay: The best rate I've received from The Guardian was actually for my first ever article for them, back in 2010. The published article was 311 words and I received £151.41, which works out to about 49p per word. This is a pretty good rate.
My most recent article for them came in May 2014. It was for the Careers Blog, so I doubt it appeared in the newspaper, just online only. The article was 649 words and I received £248.54, which works out to about 38p per word, which is still decent.